Types of Security Services
Being one of the most experienced security companies in Sydney, Security guards Sydney takes pride in providing a wide range of services. Credit goes to our qualified and professional team of security guards as they have all the potential required to enhance security.
Why Choose Security Guards Sydney?
Reliable Security: Our security guards are highly professional and cooperative. Moreover, they are updated with all the latest security practices.
Competitive Pricing: We take pride in offering the finest and most professional security service at rates that do not break the bank.
24/7 Service: The admirable thing about us is that we provide the best security solutions around the clock. Thus, you can lean on us for emergencies.
Latest Technology: We use current and innovative technology to deliver you the most effective security services in and around Sydney.
Armed and Uniformed Guards: We have a team of armed and uniformed guards that plays a crucial role in boosting the security of places.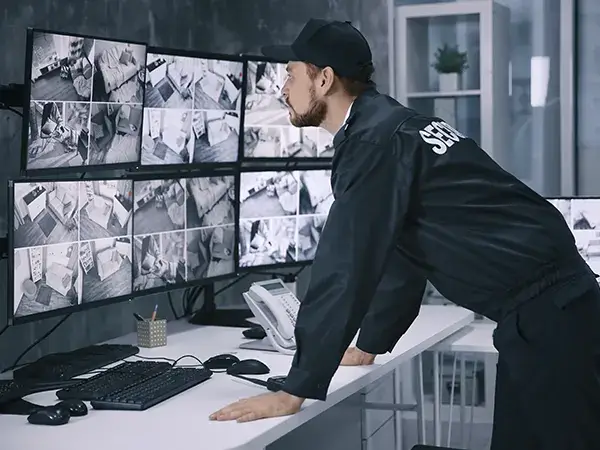 Benefits to Hire Professional Security Guard Company
At Security guards Sydney, our reliable security team follows all the safety measures to provide you with a secure and highly comfortable place. You can get various benefits discussed below after hiring our security agency.
We prevent theft, vandalism, and other unwanted activities within your place.
Our safety officers show instant responses to emergencies to avoid problems.
You can easily attain peace of mind by having our safety team at your location.
We can handle security situations efficiently without creating tensions at all.
Our safety team keeps your properties under great surveillance for better safety.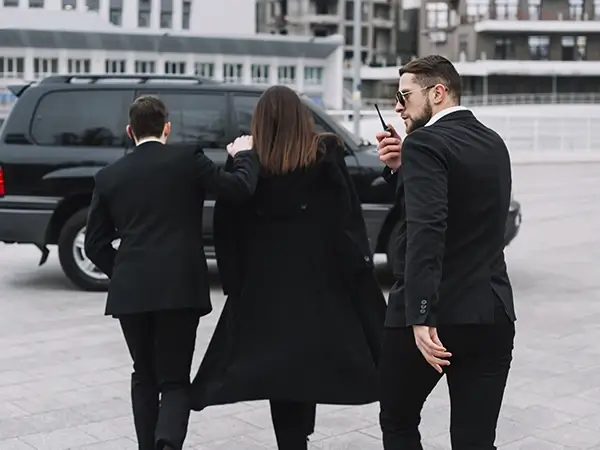 1300 875 227

International Tower Three, 300 Barangaroo Ave, Sydney
Testimonial
Christine H. Hyde
I would personally like to thank the team of this company for their amazing service at my workplace. They have made my place secure from transgression and other criminal activities.
Sherman L. Huff
I have booked this security contractor for a women only gathering. They reached my location on time and also offered great security to keep my gathering private. Much recommended!
Lewis K. Davis
The security guard hire from this company is the best decision of my life I have ever made. I want to say that the staff of this security company is very cooperative, helpful, polite and friendly. A huge thanks!
Frequently Asked Questions
The best way to choose a security company includes first knowing your requirements, finding out the reputation of the company by reading reviews, checking out the certificates, and also paying attention to the license.
Yes, the security guards of our company always provide duty in uniform. The uniforms make them look more professional and easily recognizable. Adding more, it also helps in changing the minds of criminals.